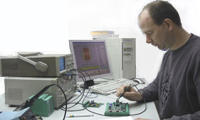 Launches company SDE and develops the first technical solutions for saw
mill industry.
First in-house development of log measuring system.
First development of log sorting system.
Development of SDE Sawing pattern optimisation including timber recognition.
Development of length optimisation and saw line control.
Entry of Frank Schmitt-Degenhardt to SDE.
Changeover of the first software modules from DOS to Windows
Development and implementation of first Ultrasonic measuring system
Development of edger control
Introduction of edger software
Introduction of log length optimisation (Opti 700)
Kick off for the development of 3D Camera measuring system (input measuring)
Kick off for the development of of a new Fieldbus system (based on Ethernet) for
fast and cost effective Data transfer (SBUS)
Introducing the new Fieldbus system SBUS (based on Ethernet)
Kick off for the development of a software for a block band saw
Further development of ultrasonic measurement
Launch of a new calibratable measurement software based on Windows
Development of software for aluminum profile mounting (is used by picture frames)
Creation the first software modules for Windows 8.1, 64-bit
First prototype of a camera measurement system
Integration of the first camera measurement system
Conversion of electronics manufacturing to SMD technology
Development of a positioning system
Market launch of the positioning system POS100
Development and launch of the Profibus bus coupler
- PLC programming, programming in high level language C, C ++ and Visual Basic
- Creating user-friendly visualizations
- Development and production of measurement- and control technology
- Build cabinets for the system control and measurement technology
- Support and repair problems by the existing equipment
We have been working for over 40 years for the sawmill industry.
By continuous developments in the market, our product range is
extended permanently.

We place value on it, to offer our customers high quality products and service.
In the development of hardware and software, the emphasis is
placed on robust functionality.
With our software solutions we always offer user-friendly
operating interfaces, that allow you a optimal diagnosis out of the
program by possible errors of the machine.
The technical development always opens us new possibilities,
we are using these to make our products better.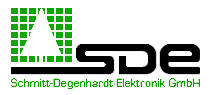 Programming a fully automatic log band saw
Revision of the positioning system POS100
Extension and revision of the roundwood optimization OPTI 710
Acquisition of a new Hot Air Reflow oven
for visibly better soldering results
Modification of the optimization process and manual intervention in log sorting.
Software for area storage system for storing beams, squared timber and
boards with a controlled gantry crane.
Extension of the edger optimization (for operability and function)